Fellowships
Through the generosity of our donors, we offer two post doctoral fellowships: Stepsay Family Endowed Postdoctoral Fellowship in Classics and The Friends of Classics and Barbara Schuch Endowed Postdoctoral Fellowship in Classics and Digital Humanities.
Stepsay Family Endowed Postdoctoral Fellowship in Classics
David Stepsay graduated from the Department of Classics and Humanities with a major in Classics at the age of 55. A retired member of the civil service, David commuted four days a week from his home in Los Angeles to study Greek and Latin at SDSU. After his graduation in the spring of 1983, he looked for ways to enhance the experience of students studying classics at SDSU. He supplied the department's library collection with costly editions of major dictionaries and specialized encyclopedias; he donated books from his own rich collection, especially in the field of numismatics; he established a special scholarship fund specifically to promote peer-to-peer tutoring in Greek and Latin classes. Students in the Department's language classes directly benefit from the advantages of all these material and human resources that David's generosity, driven by his own experiences in the Department, have made possible.
Upon his death, at the age of 87, Stepsay's final act of philanthropy to the study of classics at SDSU was the endowment of a fellowship. The Endowed Post-Doctoral Fellowship in Classics in memory of the Stepsay Family, a position designed for freshly minted PhDs in classical philology to spend up to two years at SDSU teaching courses related to the study of the classical world, including Greek or Latin.
The Stepsay Post-Doc gives students access to energetic and stimulating scholars of the ancient languages and grants these young scholars the opportunity to advance their research to publication at a critical time in their careers. It speaks in so many ways of David Stepsay's care and concern for the experience of students at San Diego State, and for the preservation of the classical learning that enriched his own life.
Meet Our Fellows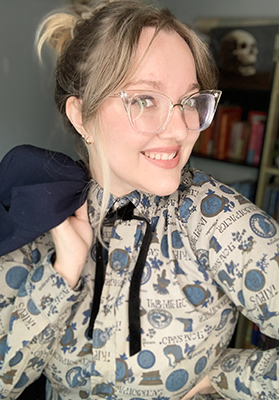 Dr. Carly Maris (Ph.D. University of California, Riverside) comes to San Diego State from the University of San Diego, where she worked as a Visiting Assistant Professor of Ancient History from 2021-2022. Dr. Maris' research interests include intersections between Rome, Persia, and Egypt; ancient spectacle; Late Antiquity; and Public Humanities. She is currently working on two articles on Roman triumphal parades, as well as an article on ancient Egypt in the 21st century. While at San Diego State, Dr. Maris will begin turning her dissertation into a monograph, which is a history of imperial parades of the ancient world. This work uses anthropological approaches to parades to explore the long history of imperial parades, beginning with tribute processions in New Kingdom Egypt and Mesopotamia through the triumphal parade of Belisarius in the early Byzantine period. In addition to working on ancient parades, Dr. Maris also works in Public Humanities. Her work as a Public Scholars Fellow in 2017 led to a museum exhibition on Ancient Palmyra at the Robert and Frances Fullerton Museum of Art. In 2020, Dr. Maris began creating educational content for social media platforms including TikTok, where she has accrued over 100,000 followers. While at SDSU, Dr. Maris plans to create a cross-platform web series on Cleopatra in the ancient and modern world. This series will be accessible to a general audience and appropriate for undergraduate-level courses along with a monograph.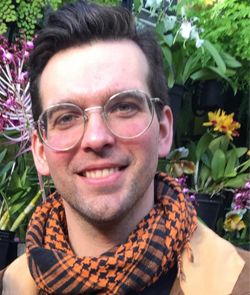 The 2018-2020 fellow is Dr. Andrew M. McClellan. Dr. McClellan (Ph.D., University of British Columbia) comes to San Diego State University from Florida State University, where he was a Postdoctoral Fellow in Classics from 2016-2018. Dr. McClellan's research explores the intersections of war, violence, and death in Greco-Roman epic poetry and society. He combines literary analysis with rigorous philological examination, and his work is informed by a broad cross-cultural appreciation of these themes in Western culture. While his research focuses broadly on epic poetry from Homer to the epics of the early Roman imperial period, the post-Augustan Latin epics have occupied most of his time recently. Dr. McClellan is putting the finishing touches on a monograph that examines the (mis)treatment of corpses in Latin epic poetry (Abused Bodies in Roman Epic), a project that expands upon his PhD thesis. In addition, he's published articles and reviews on Homer's Iliad, Virgil's Aeneid, Statius' Thebaid, and Silius Italicus' Punica, and has book chapters forthcoming on Lucan's Civil War and on Classical "zombies" in Mary Shelley's Frankenstein.

While at SDSU, he is excited to continue work on two new book projects. The first is an examination of "flyting" (the exchange of battlefield insults) in Roman epic, a major generic motif largely unexamined by scholars of Latin epic poetry. The second project surveys the reception of Classical "horror" in post-Classical literature, art, theater, and film from Dante to modern horror films. All of Dr. McClellan's research is animated by a profound interest in some of the darker elements of Greco-Roman literature, culture, and its reception that Classical scholarship has largely neglected.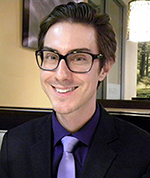 Dr. John McDonald discovered the discipline of comparative Indo-European mythology shortly after having begun his post-secondary studies at the University of Alberta, a discovery that had an immediate and profound impact on his academic interests, and that continues to inform and to inspire his scholarship to this day. In 2001, he transferred to the University of Toronto to train in a greater variety of Indo-European languages, and in 2003 he earned a B.A. in Classics and Medieval Studies. John has an M.A. in Classics from the University of Georgia and earned his Ph.D. in Classics from Cornell University. He served as a visiting scholar at Harvard University during hist doctoral studies.
John came to San Diego State University from the University of Hawaiʻi at Mānoa, where he served as a Lecturer in Classics during 2015-2016. As the2016-2018 Stepsay Family Postdoctoral Fellow at SDSU, John continued to teach and to finish transforming his dissertation into a book (Orpheus and the Cow: Indo-European Inheritance and Hellenic Heritage in Virgil's Georgics). The book is a historical and comparative investigation of the Roman poet Virgil's seemingly unique incorporation of the bugonia, the process described by the ancients according to which bees can be spontaneously generated from a slaughtered cow, into the biography of the mythical poet Orpheus.
The Friends of Classics and Barbara Schuch Endowed Postdoctoral Fellowship in Classics and Digital Humanities
The Friends of Classics and Barbara Schuch Endowed Postdoctoral Fellowship in Classics and Digital Humanities offers the successful candidate a unique platform for professional advancement in the form of financial and material support for independent research combined with the opportunity to collaborate with the faculty of one of SDSU's signature programs: The Area of Excellence in Digital Humanities.
Meet Our Fellows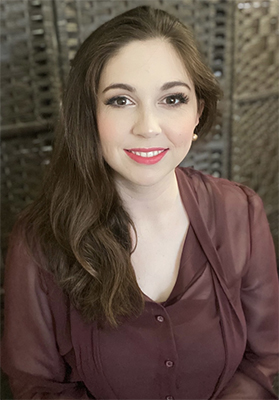 Dr. Emi C. Brown (Ph.D., University of Southern California) comes to San Diego State University from the University of Southern California where she was a Postdoctoral Teaching Fellow in 2021-22. Brown, who is from Seattle, completed her B.A. and M.A. in Classics at the University of British Columbia before earning her Ph.D. in Classics at the University of Southern California in 2021, along with a certificate in Visual Studies. Her dissertation explored monumentality and the city in Martial's Epigrams and considered how Martial interrogates and undermines the Flavian ideological program through his allusions to the monuments of Rome. Brown's research interests are Flavian and Augustan poetry, Greek and Latin papyrology, and the interaction between Roman imperial literature, material culture, and the natural world. At USC she designed and taught a class entitled "Representations of Nature in the Roman Empire." While at SDSU, Dr. Brown will be working on a project that explores the aestheticization and systematization of natural imagery in Augustan and Flavian art and literature. This project aims to explore how the depiction of the natural world in particular works of art and literature functioned on one level to systematize and make sense of a Roman world newly re-ordered under novel imperial schemata. On another level, the selected case studies reveal an interest in the re-mystification, complication, and problematization of rigid hierarchical conceptions of the human and natural world.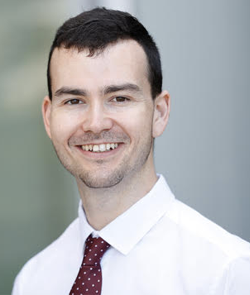 The 2020-2022 Friends of Classics and Barbara Schuch Endowed Postdoctoral Fellow in Classics and Digital Humanities is Dr. David Wallace-Hare. Dr. Wallace-Hare received his B.A. (2010) and M.A.(2012) in Classics from McMaster University and Ph.D. (2020) in Classics from the University of Toronto. In 2019-2020, he was the Crake Doctoral Fellow in Classics at Mount Allison University (New Brunswick, Canada).
Dr. Wallace-Hare is a specialist in Roman environmental history, Latin epigraphy, and provincial material culture. His doctoral work examined the effect of boom industries like mining and quarrying on indigenous deity selection in Aquitanian mining districts in order to study indigenous dynamism and economic resilience in the Roman west. Since 2018, Dr. Wallace-Hare has been an investigator on the HESPERIA: Palaeohispanic Languages Data Bank, an ongoing epigraphic project at the Universidad del País Vasco. The Hesperia Project documents the survival and change of indigenous languages in the Iberian Peninsula such as Celtiberian and Lusitanian. Dr. Wallace-Hare is involved with the project's expansion to the Roman province of Gallia Lugudunensis.
His wider research concerns the archaeology of Roman beekeeping. In 2018, he was the first Canadian to hold the prestigious Archaeological Institute of America's Archaeology of Portugal Fellowship, which allowed him to travel to Portugal and northern Spain for two months to photograph and catalogue ceramic beekeeping technology (hives and honeypots) from the Roman period. His project at SDSU builds on this work and gathers references to bee forage plants in Roman, Late Antique, and medieval textual sources comparing these references to the results of new pollen residue analyses of Roman and medieval ceramic beehives and honeypots from the Iberian Peninsula. During his time at SDSU, Dr. Wallace-Hare will publish an edited volume with Archaeopress (forthcoming 2021), New Approaches to the Archaeology of Beekeeping. He will also produce the first English translation and commentary of Jaime Gil of Magallón's beekeeping manual, On Bees, with Arc Humanities Press (2021). The text was first published in Zaragoza in 1621 and 2021 marks the text's 400th anniversary.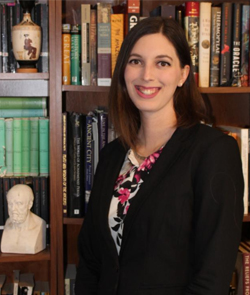 The 2018-2020 fellow is Dr. Danielle Smotherman Bennett. Dr. Smotherman Bennett received her B.A. from the University of Missouri-Columbia in Art History and Archaeology in 2009 and completed her M.A. (2011) and Ph.D. (2017) in Classical and Near Eastern Archaeology at Bryn Mawr College. During the 2014-2015 academic year, Danielle was in residence at the American School of Classical Studies at Athens (ASCSA) as an Associate Member, and she returned to Greece in 2016 to act as the Field Director at the ASCSA excavations in Corinth under Guy Sanders. Danielle has also excavated in England (West Halton), Italy (Vacone), and Turkey (Tarsus-Gözlükule).
Dr. Bennett's research focuses on multiple aspects of the ancient world, including Greek vase-painting and Greek archaeology, trade in the ancient Mediterranean, and digital approaches to the study of the ancient world. Within the digital humanities, Dr. Bennett is involved in the use of Reflectance Transformation Imaging (RTI), photogrammetry, and x-ray diffraction (XRD) on the study of ancient objects. Much of her research examines the role of women in the ancient world and an interdisciplinary approach to ancient objects.

Dr. Bennett has taught at the University of Rutgers-Newark, Villanova University, and La Salle University. She will continue her teaching at SDSU and will work on transforming her dissertation ("Decoding Meaning in Athenian Vase-Painting of the Archaic and Classical Periods: A Study of Expressions of Communication and Targeted Audiences") into a monograph. The book will focus on the role of objects as a means of social communication and the concept of gendered gazes. Her work enhances our understanding of women, and gender dynamics in the ancient world by recognizing that women were an audience worth targeting with specific imagery and influence within the economic market. Currently, Dr. Bennett has articles in the works on the images of Philomela, gendered gazes and Greek vases, and a co-authored publication on x-ray diffraction on Greek vases from the Special Collection of Bryn Mawr College.