Risa Levitt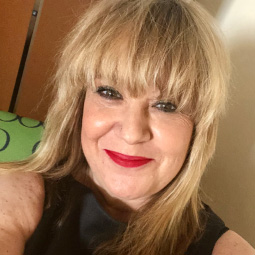 Email: [email protected] | One Leave
Dr. Risa Levitt is a professor of Hebrew Bible and Judaism at San Diego State University where she also serves as Chair of the Religious Studies department, the Classics & Humanities department and Director of the Jewish Studies Program.
Born and raised in Toronto, she earned a BA in History from York University and an MA in Near Eastern Studies from the University of Toronto. Her PhD in History was awarded in 1997 from the University of California, San Diego. Past president of the Society of Biblical Literature (SBL), Pacific Coast Region, she has also served as Chair of its Committee for the Status of Women in the Profession. Dr. Levitt's work includes A New Heart and a New Soul: Ezekiel, The Exile and the Torah (Sheffield Academic Press) and A Portable God, the Origin of Judaism and Christianity, co­authored with Dr. Rebecca Moore (Rowman & Littlefield, 2007).
Levitt has worked closely with the Israel Antiquities Authority and has served as curator for Dead Sea Scrolls Exhibitions at the San Diego Natural History Museum (2007), The North Carolina Museum of Natural Sciences (2008), the Royal Ontario Museum in Toronto, Canada (2009) and the travelling exhibition "Dead Sea Scrolls: Life and Faith in Ancient Times," which has appeared in New York, Philadelphia, Cincinnati, Boston, Salt Lake City, Los Angeles and Denver. She served as an academic consultant for the Jewish Museum and Tolerance Center in Moscow, Russia and is lead curator for the exhibition Memory Identity Encounter: Ukrainian · Jewish · Journey at the Royal Ontario Museum in Toronto, Canada.
Dr. Levitt has been awarded two of SDSU's highest honors, the President's Top 25 Award, awarded by SDSU's president to those accomplishing transformational work, and the Alumni Association Award for Outstanding Faculty Contribution to the University.